Many strategies in professional poker will come with excellent tips to help you generate profit. However, they do not work as well in the long run. Whether you are a recreational player or an advanced player in the game, studying and continually improving your skills is necessary. The following tips will not provide advice on how to win every game but will help improve your win ratio.
Stick to Your Strategy
Part of building your poker skills is always sticking to your previously created strategies and bankroll management. Being successful in online poker requires more discipline and control than live poker.
One of the key steps towards building your strategy is to embrace the possibility of short-term madness and to always keep your long-term goals in mind. The results accomplished over the week will not matter and should not affect your attitude or your long-term strategy. Your plan should be mainly focused on your results as a poker player throughout the entirety of the year. In the end, consistency is the key to success.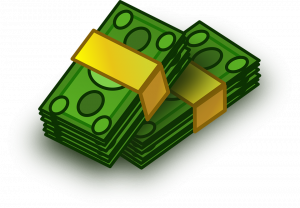 Saving Your Online Bankroll
As previously mentioned, try to keep your previously planned-out strategy for at least a couple of months. Even the best winning players tend to lose months and months of good winnings in a couple of bad sessions. In online poker, players can play quicker, more aggressive, and it is much easier to lose all of their savings in one sitting. Our best advice to help you keep your savings would be the following: always bear in mind that your bankroll is not infinite. Try to keep your spending at under 5% of your bankroll per hand. That way, you will never lose it all, and you will be able to focus on your game rather than on how much money you have won or lost at the time.
Education
Learning basic rules of poker is easy. However, being able to understand the strategies behind this exciting and challenging game will cost you more of your invested time and constant studying. Books, magazines, and online guides are there to help you to master your abilities. If you wish to become the next Daniel Negreanu, you need to overcome your early assumptions about poker being a game of luck. Most of the players make such mistakes at the start of their journey and avoid further education. But before jumping to the traditional ways of playing online poker, consider your actual needs. To benefit from reading excellent guides, it will probably be good to remind yourself of the basics. Once you've followed all those steps you will be equipped with all the tools. We have another friendly advice: having "Poker friends" is a smart thing. Surround yourself with people who share the same experiences, struggles, and are generally supporting you towards your goals.

Game Select
Always pick your battles! Whether you are an experienced player or a beginner, it is crucial to be good at estimating opponents you are play poker against and have at least one weaker player at the table. Your results will instantly be improved by following this rule. That does not mean that you should be playing with the weakest opponents all the time, but playing with the weakest competition will bring you much better chances of winning and improving your skills.
Prevent Tilt
This spectrum of behaviors is something that can seriously affect your game performance. Poker cannot be played by using your primal emotions and instincts. Anger impairs your abilities and stops you from thinking rationally. High level of rationality must be maintained throughout the game, and your improvement and good performance should be sufficient motivators. In case you are incapable of withholding it, it is always smart to close your eyes, take a few deep breaths, and visualize your goal. If your mind needs a break, there is nothing wrong with that. Get up, grab a snack, take a walk, clear your head. You will return and be even better.
Don't Be Afraid to Bluff
Many players are afraid to face their inner doubts and start bluffing from time to time. By doing that, you certainly improve yourself. After all, becoming a capable bluffer will make you more of a versatile player.
However, with great opponents, you will need much more than just great regular bluffs and that is when your attitude and strategy comes to hand. Practice it while around your friends and see whether that is something you are good at. In case you are, make sure to put it to good use.
Get Back to the Basics with ABC Poker Strategy
GTO theories are useful for the ones that are in the big game against solid professionals. However, these theories could affect you in the wrong way in case you are at a different level of stakes. Getting back to the basics with ABC poker strategy is always a smart thing to do. A simple plan with a straightforward approach — being focused on the game and not filled with FPS (fancy playing syndrome) will always be a great choice at any level of stakes.
Practice your ABC strategy, and you will always have the most profitable way of playing to fall on.
Master the Preflop Game
Making the right decision before the first flop will most definitely set the excellent tone of the game. Take your time before making that decision, make your current opponents its focus, and consider your position at the given moment. Avoid playing too many hands in an early position. Unless you are holding strong hands, you will make things difficult for yourself as the game progresses. This strategy is the only one that is being customized for every poker tournaments. Accustom yourself to paying attention to your opponents, make calculated risks, and notice possible disadvantages of your opponents.
Therefore, start with making quality plays at the beginning that will translate throughout the game.
Summary
Overall, by being able to follow these bits of advice effectively, you will become a more versatile player with a consistent strategy in the poker room. Following through isn't nearly as difficult as it seems. Always make a purpose for each game you participate in. Creating a simplified game plan, sticking to your bankroll, and continuously learning and improving yourself will most definitely show results in your winnings. Good luck!